Andrea Sears, Public News Service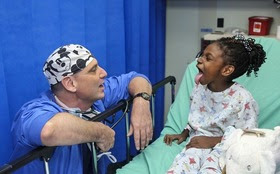 The number of uninsured children declined 16 percent nationally in 2014. Credit: skeeze/pixabay.com
HARRISBURG,

Pa. - Pennsylvania did not keep up with national averages in reducing the number of children without health insurance last year.
A new study
by Pennsylvania Partnerships for Children and Georgetown University's Center for Children and Families found that despite offering health-care to all documented children, the number of children without insurance declined only slightly to 5.2 percent. According to Mike Race, vice president for communications of Pennsylvania Partnerships, some other states did far better.
"One reason that is," he said, "is many of those states that have outpaced us chose to expand Medicaid in 2014 or earlier. Pennsylvania did not."
Nationally, the number of uninsured children fell by 16 percent in 2014, with some states achieving twice that amount.
Many people don't think of the Medicaid expansion as a children's issue. But according to Joan Alker, director of the Center for Children and Families, getting affordable health insurance to adults helps children, too.
"We know from past research that covering parents results in what we call a strong 'welcome-mat' effect for kids," she said. "That means when the parent learns about their own coverage opportunity, they may learn their child is also eligible."
The study found that children of the working poor and those living in rural areas are most likely to not have health insurance.
This year, Pennsylvania has expanded access to Medicaid under the Affordable Care Act. There are no statistics available yet on how that has helped, but Race believes it will make a significant difference.
"Based on what we've seen on other states that have had some time to watch Medicaid expansion take effect, we're optimistic that we're going to see a reduction in the number of uninsured children once those numbers become available."
Research shows that getting health insurance to children has far-reaching benefits, from improved school performance and graduation rates to better economic success as adults.